I think the way you carry your gear is often overlooked, but in reality it's something that hugely affects your comfort while on the road. Out of all my gear, I spent by far the longest amount of time choosing a backpack.
First, a note on pack volume/finding the right size. If you google the 'right' size for backpacking, 'conventional wisdom' says to bring a 60-80L pack – which is acceptable for multi-day hikes where you carry your food and everything (actual backpacking), but crazy for travel. Consider that you're going to be carrying this thing with you pretty much everywhere, and if you're going to wear it for more than the scramble from the train station to the hostel you're going to want it to be comfortable. My pack is 36L, although I admit I'm travelling quite light. Still, I wouldn't consider anything above 50L for 'travel' backpacking. There shouldn't really be any different between the clothes you need for a week and the clothes you need for three months, as you'll be doing washing one way or another.
Once you have the volume worked out, the most important features in a backpack are, for me:
– Trampoline back panel (you have a 'trampoline' of mesh to separate the back itself from your back – does wonders for comfort)
– Rain cover OR waterproofing
– Panel loading – being able to open your bag like a suitcase, rather than just the top. This makes it so much easier to access everything in your pack
For me to consider a pack, it had to have at least all three of those features. I spent way too many hours looking through Deuter/Osprey/Black Wolf/Gregory/LowePro catalogues, and narrowed it down to one or two packs from each brand – mostly 30-45L packs with all of the above features. I was set on getting a Deuter, but when I went to a store to try on the packs, I was pleasantly surprised with the Osprey line – and so I find myself now with an Osprey Stratos 36L.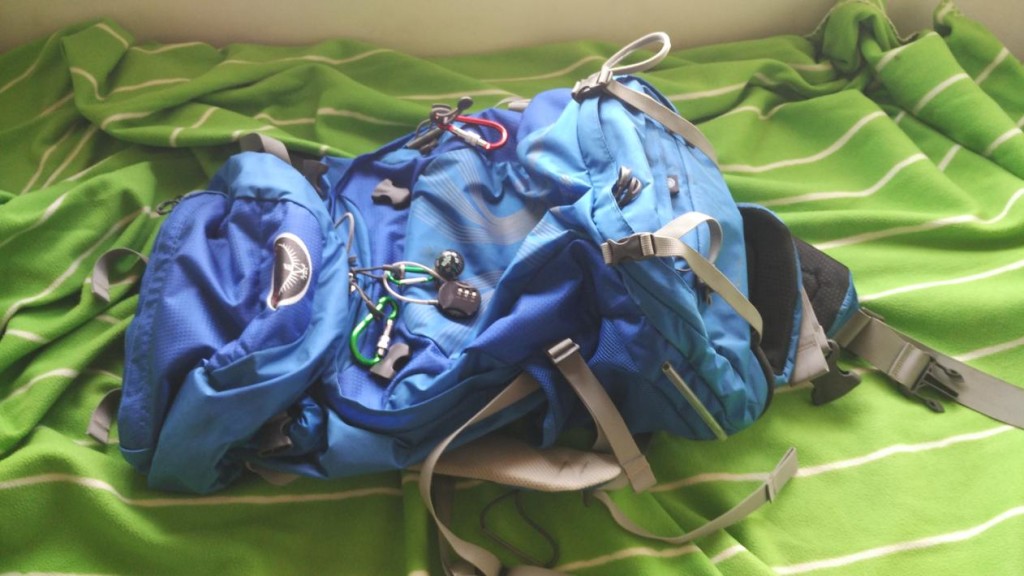 It's super comfy, more spacious than you'd expect, and ticks all three of those requirements I have. The lock and compass are attached to the zippers for the front panel, so it's easy to peel back the front of the bag and access things deep inside. You can see the trampoline backing better in this picture: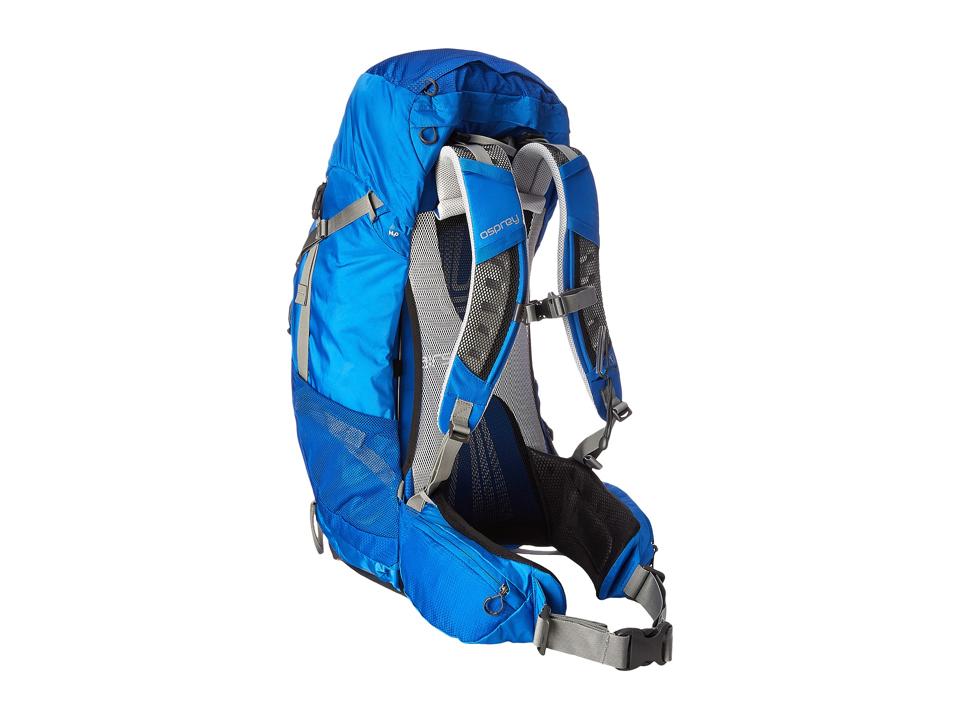 I can't really stress how much more comfortable this makes the bag – I've already done some travelling with it and it works wonders in the tropics. Overall, very satisfied with this bag.
Happy trekking!
– Alex