It's finally happened — I've finally left, seven months from that suggestion of "we should go to Noma" and after countless hours spent thinking and planning. It feels surreal, like 'just another trip to Thailand' at this point, but I think that will change when I reach China.
Saying goodbye to Singapore after all this time was strange: all the memories, friends – there's a good chance I will never see many of them again… which is quite sad, I think. But better to be happy that I met them at all! I think I'll miss Singapore as well: the teh siew dai, the guo tie, the xiao long bao – alright, I'll mostly miss the food, but still.
Oh, yeah, I'm also not on a Malaysian train as I went to the website right after my last post to find they were all booked out, so I got a bus straight to Bangkok. 28 hours later, here I am. The journey was relaxed, if a bit cramped, especially for my 6'3 brother (193cm). He's travelling with me until Saigon (Ho Chi Minh), where we both meet dad and spend five or six days there together.
Here's the highlight of the last day, a fish market we stopped at for some reason: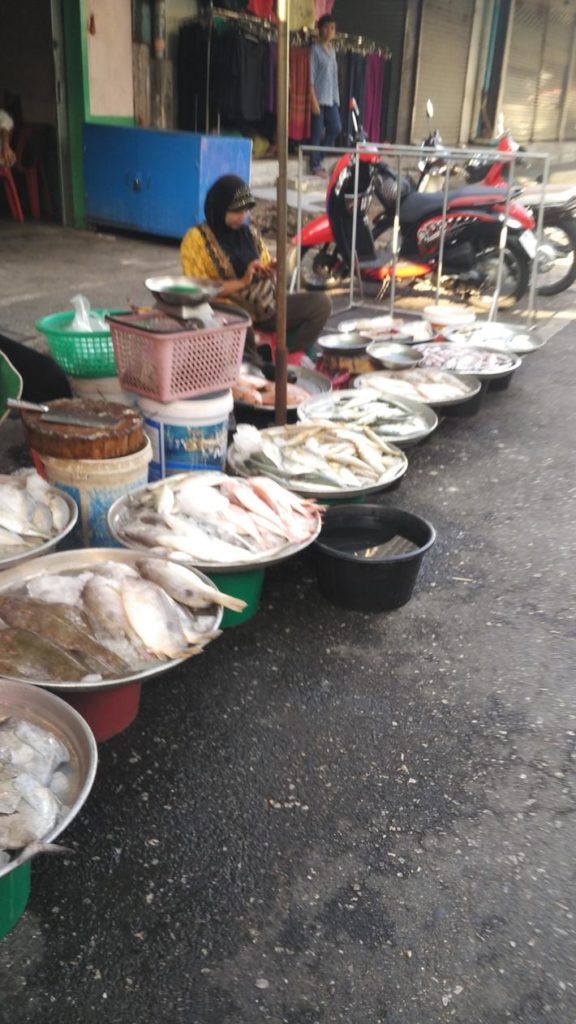 Can you tell it was a slow day? I'm off to go make the most of Bangkok with my brother… whatever that means.
Thinking of you all,
– Alex
(Full disclosure: this is technically day 2, but I was so wiped out when I got in last night that I just fell straight asleep)