After having farewelled the girls last night, I was up bright and early for a public bus to the Dali bus station, then to nearby (about 2 hours away) Jianchuan, where I caught a minibus to Shaxi, a tiny rural town nestled in a valley. Of course, not before breakfast. Baozi again with hot soymilk.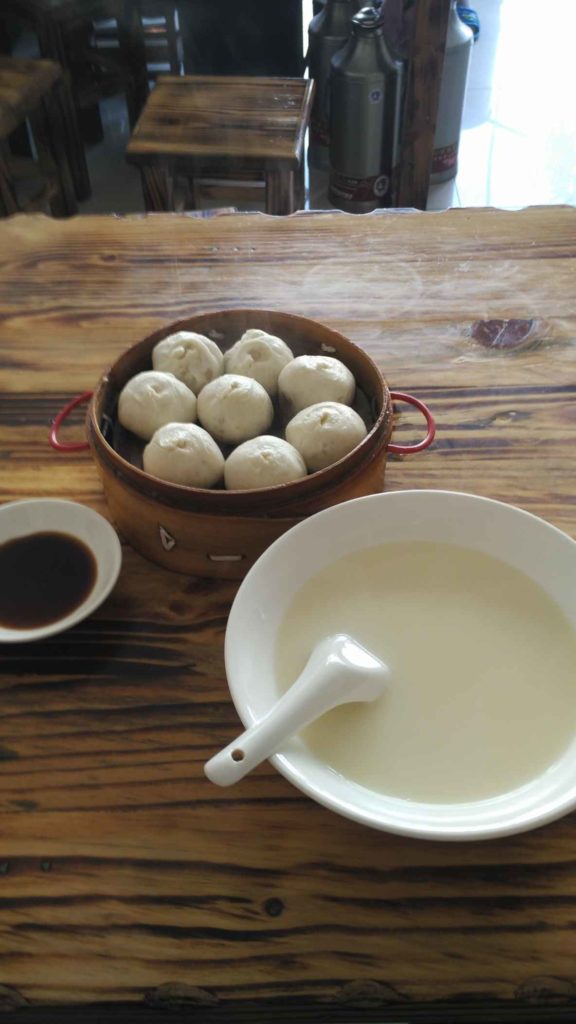 On the bus I met a German named Philip, the first foreigner I'd had a conversation with since leaving George in Hanoi. He heavily recommended the nearby Leaping Tiger Gorge and Shangri-La – I wish I had more time here; more time everywhere for that matter.
The town is famous for its mushrooms, but unfortunately I'd arrived about a month and a half too early. There were several shops in the main town square dedicated to selling dried mushrooms. Porcini, chanterelles, morels – a kilo of dried morels was 200 kuai ($40 AUD/SGD!) – incredibly cheap. Shaxi itself is a fantastic little town with all the best bits of Dali. Tourism is handled well, with lots of guesthouses nestled around the cobblestone streets, usually in buildings of the local Bai style: intricate wooden carvings a cosy atmosphere.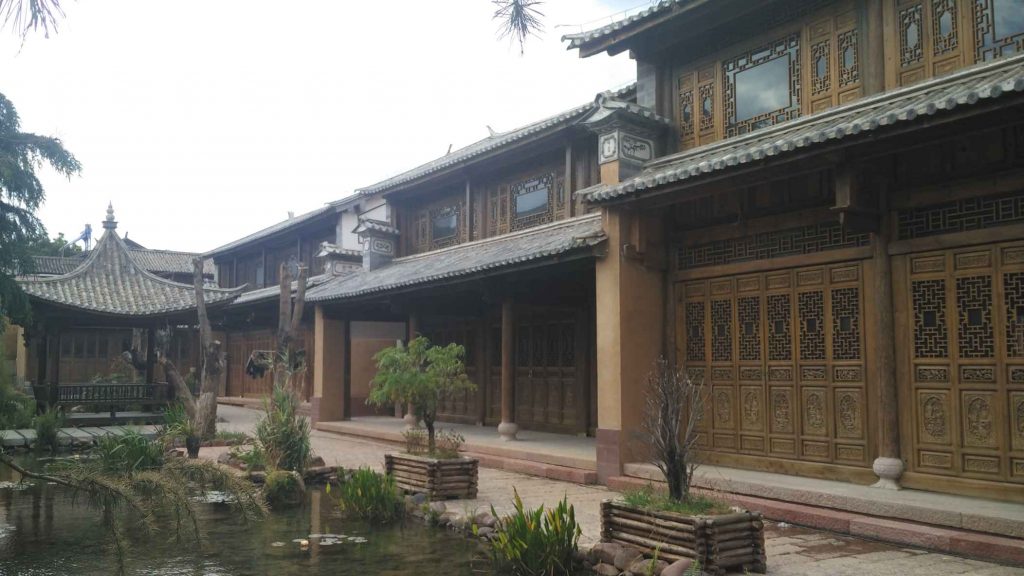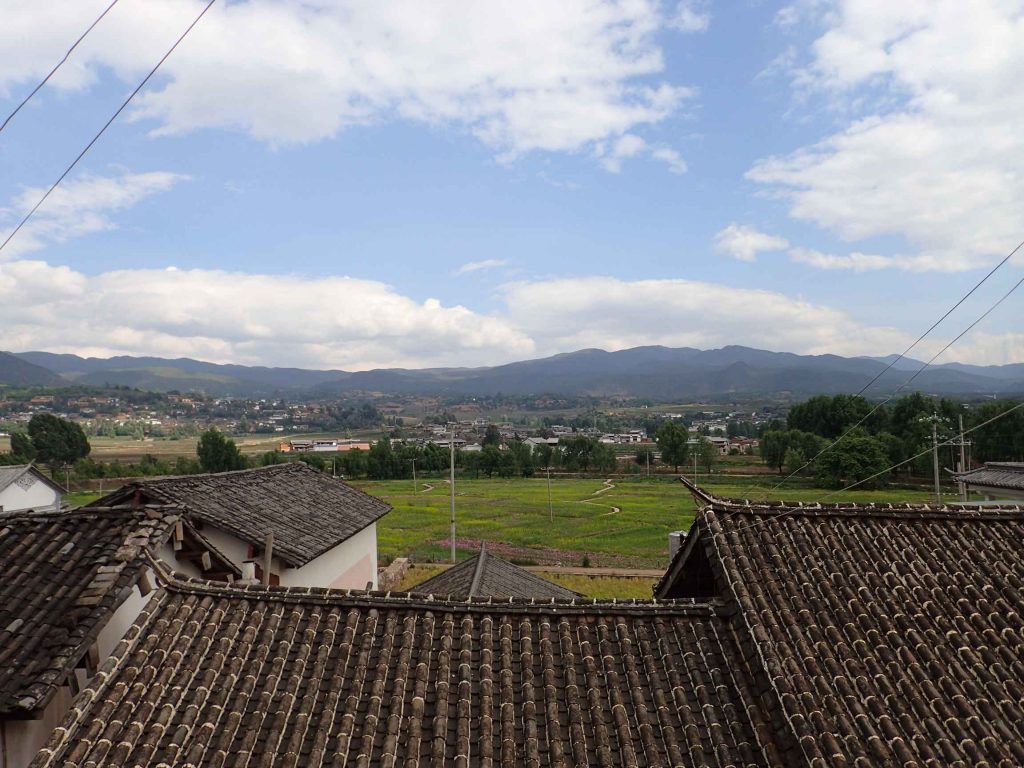 The hostel I ended up staying in is called Horse Pen 46, it's the only one in Shaxi with a proper website, and it's fantastic. Really homely style, there are two big fluffy dogs lazing around, the owners cook dinner every night and are happy to share info about the surrounding areas. We talked for a while just about mushrooms and mushroom season, they know so much about everything in the area. The dorm beds are only 30 yuan ($6 AUD/SGD) per night, too. Probably the best hostel I've stayed in so far – the kind of place where you could 'accidentally' stay for a month.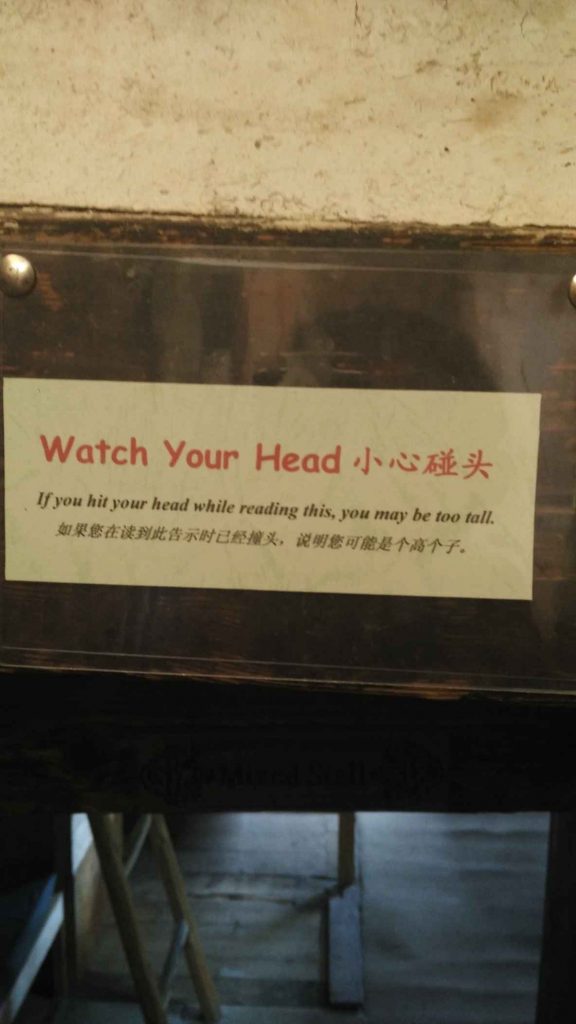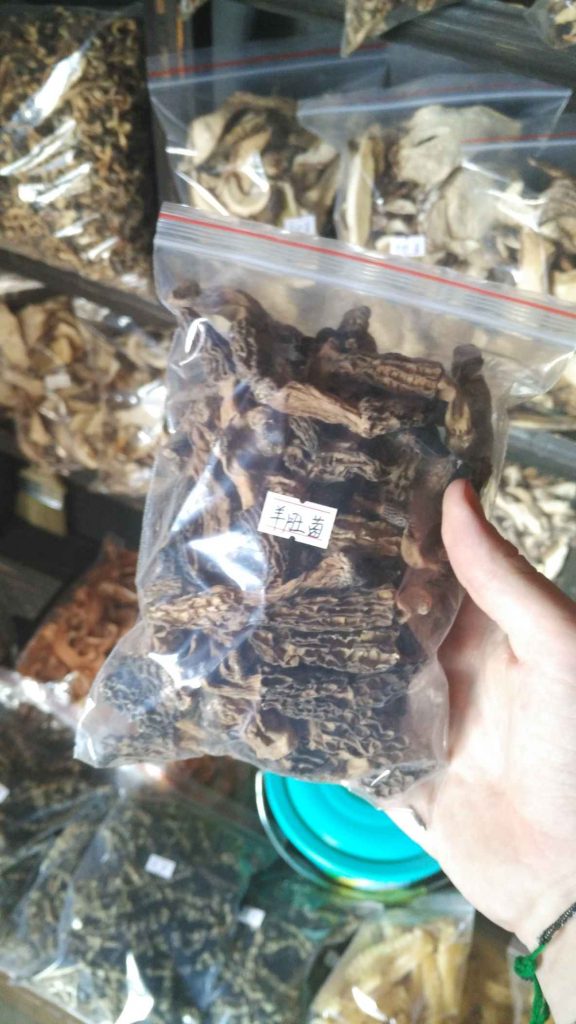 As I said, this place is famous for its mushrooms, and even off-season they're sold dried everywhere. The smell from the above bag was like a steak, so meaty – almost juicy.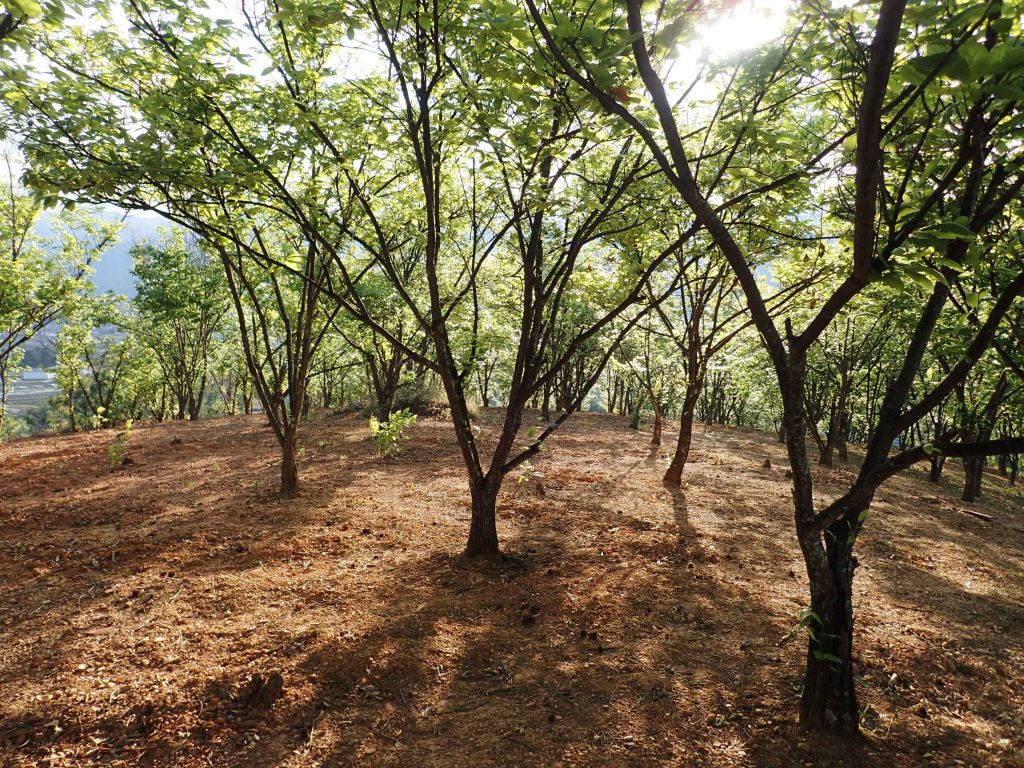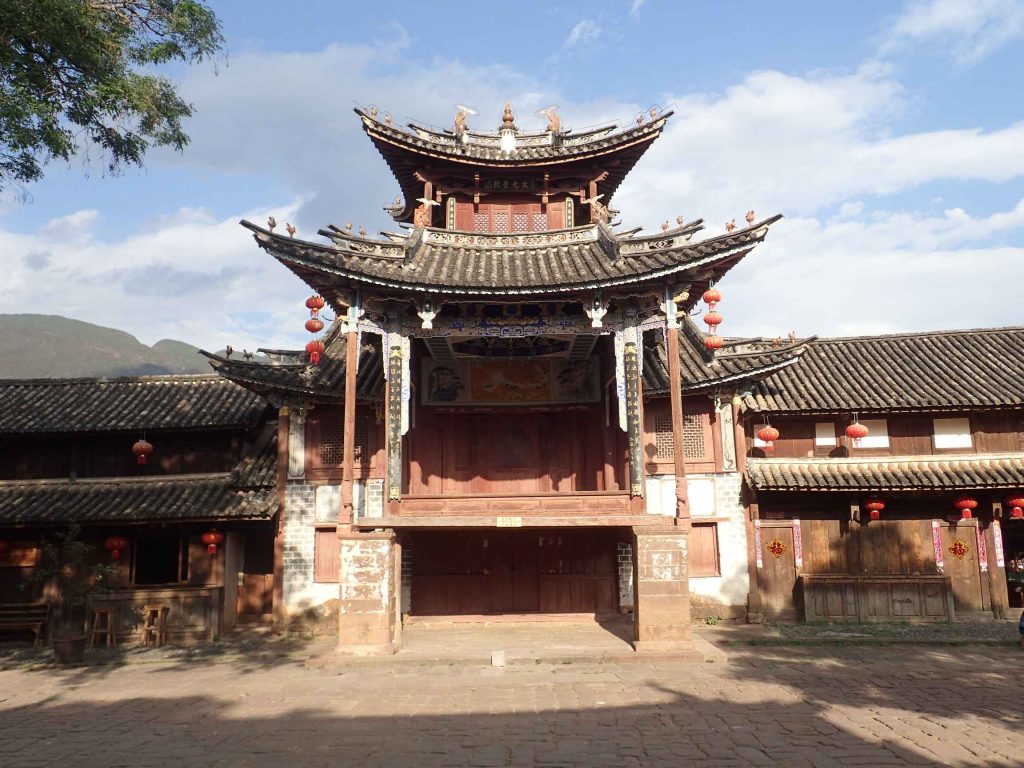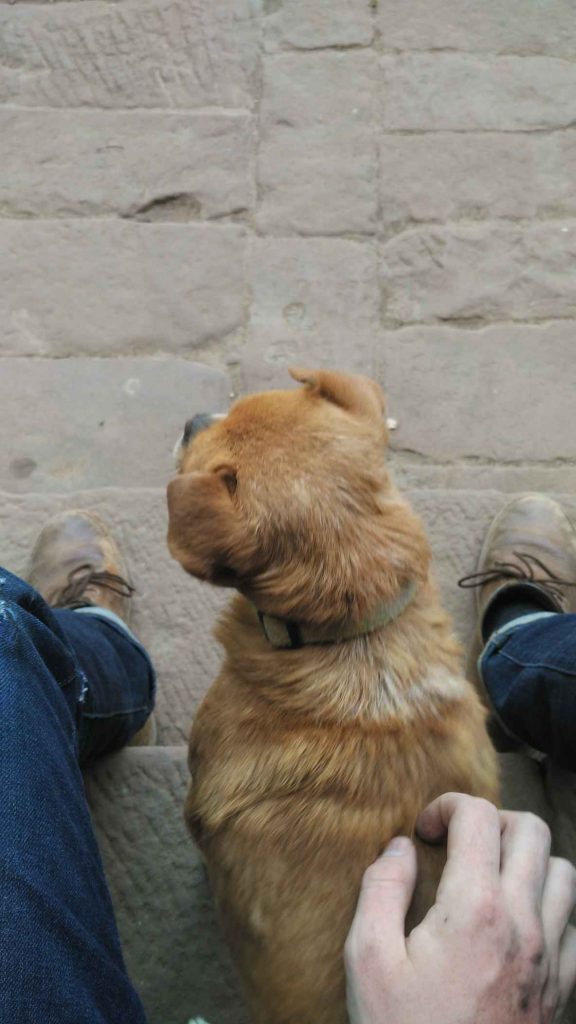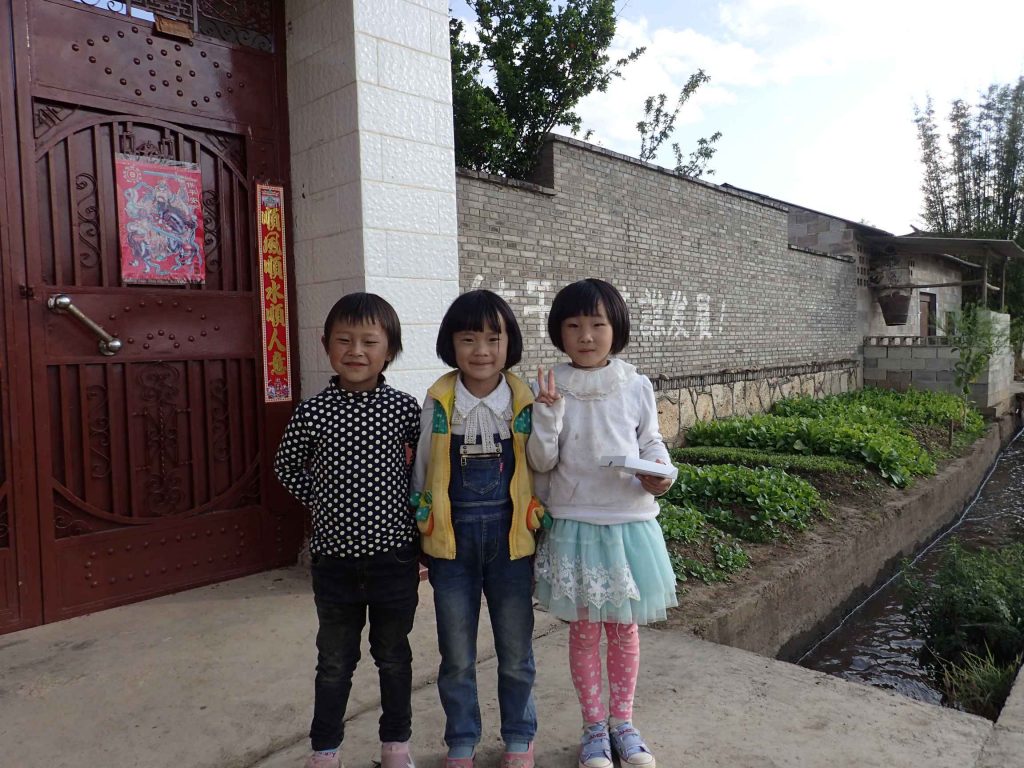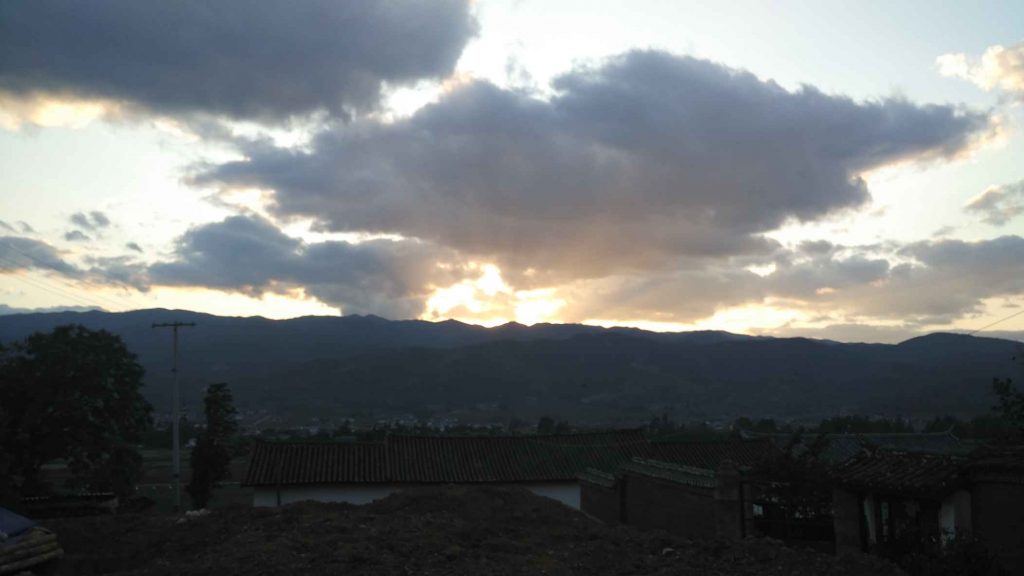 Back in the town, I ran into Philip the German again, we had dinner (recommended by the hostel) and beer (recommended by us).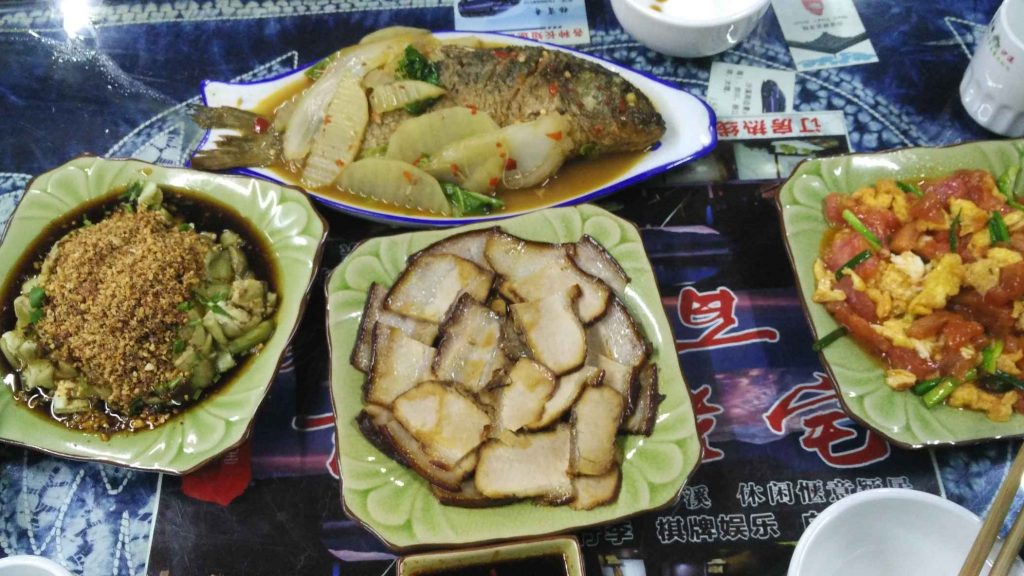 Next morning I rented a bike (20 kuai, $4 AUD) and set out to explore the valley.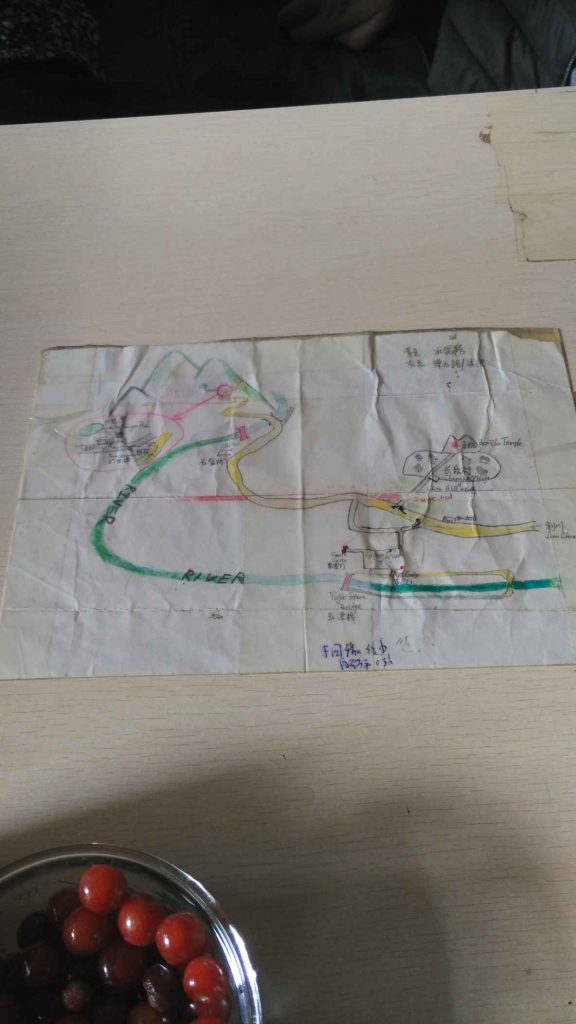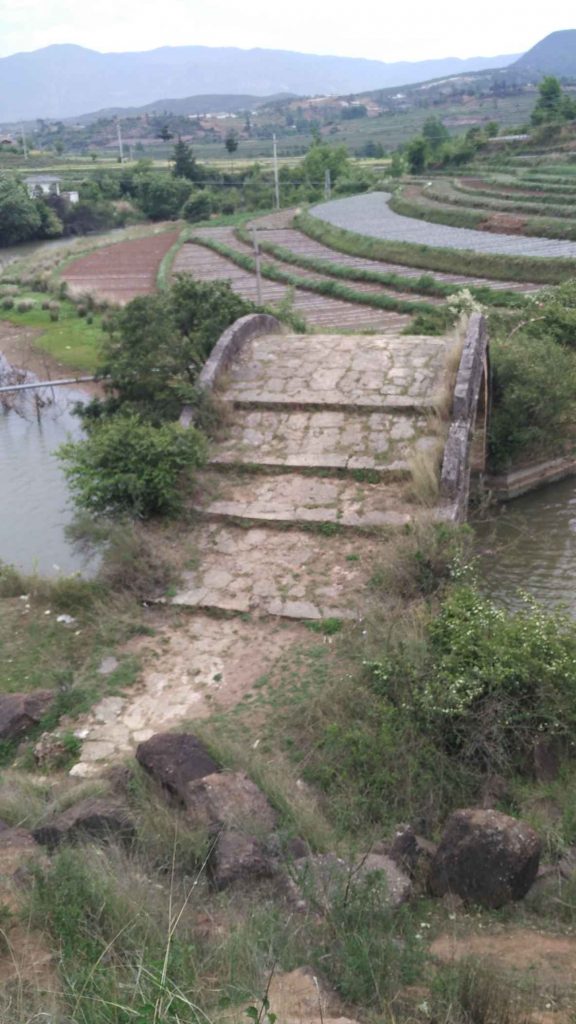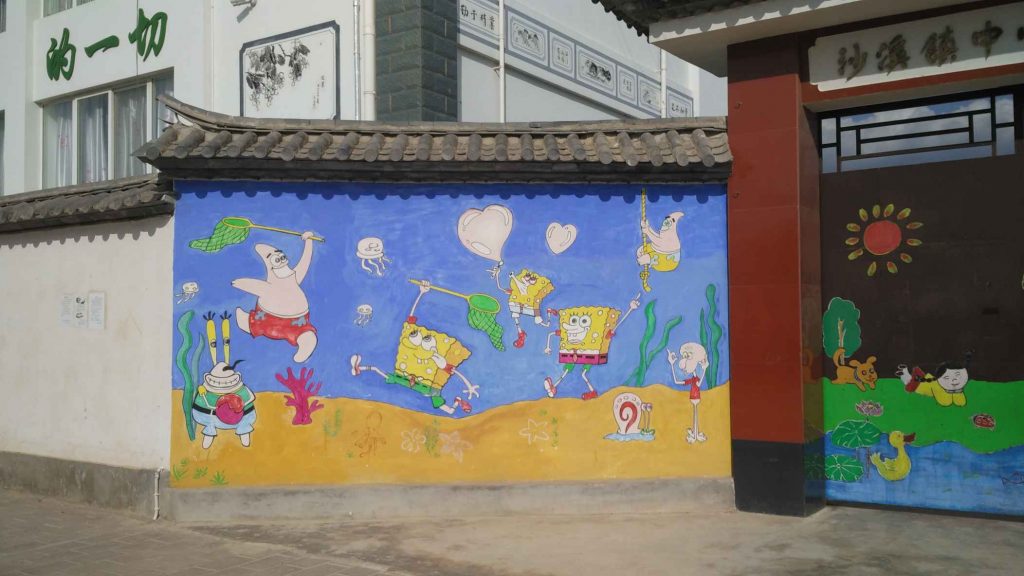 Cycling around these hills was great – a result of the aforementioned eucalyptus oil industry here is that there are gum trees everywhere. It was pretty strange to cycle around the hills of rural China getting whiffs of gum trees. Apparently, everyone found it amusing that someone would opt for a bicycle over e-bike or car: all the truck and van drivers beeped and waved, even the Koreans on their e-bikes tore themselves away from their selfie sticks to wave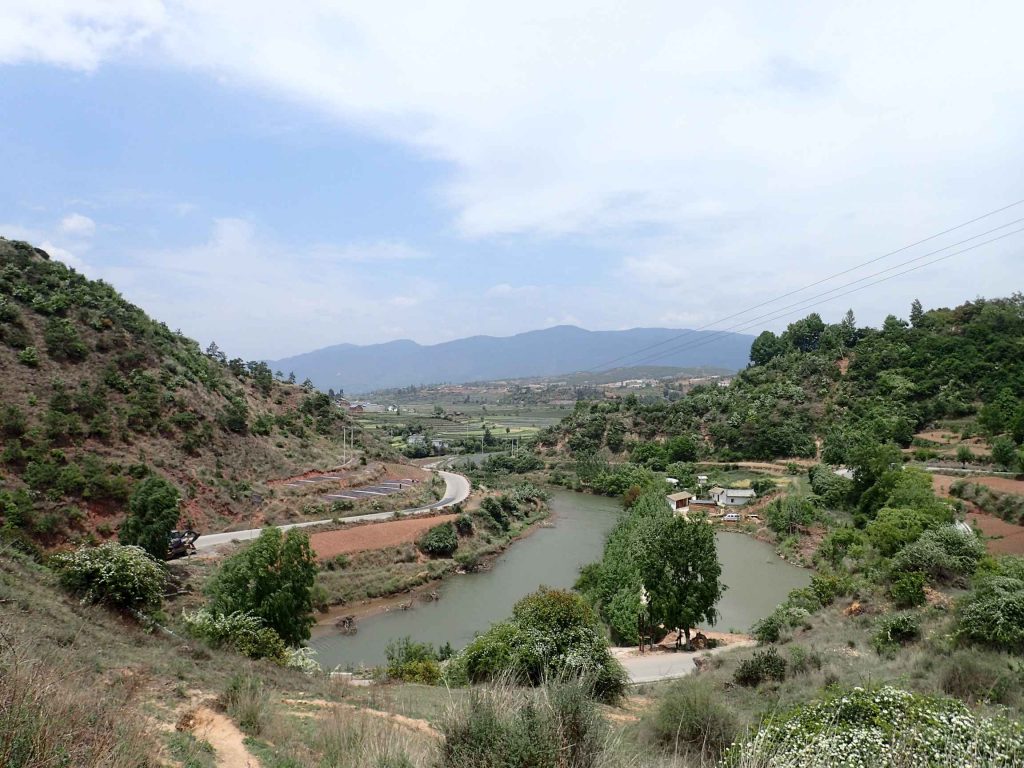 After a small hill climb and asking some locals in my very broken Chinese, I made it to my destination: Bai Long Tan (白龙潭), White Dragon Pool. It comes from a spring in the mountains and supplies the surrounding villages with water. I took a risk and filled up my water bottle from it – two days later and I'm still alive so it's clearly drinkable!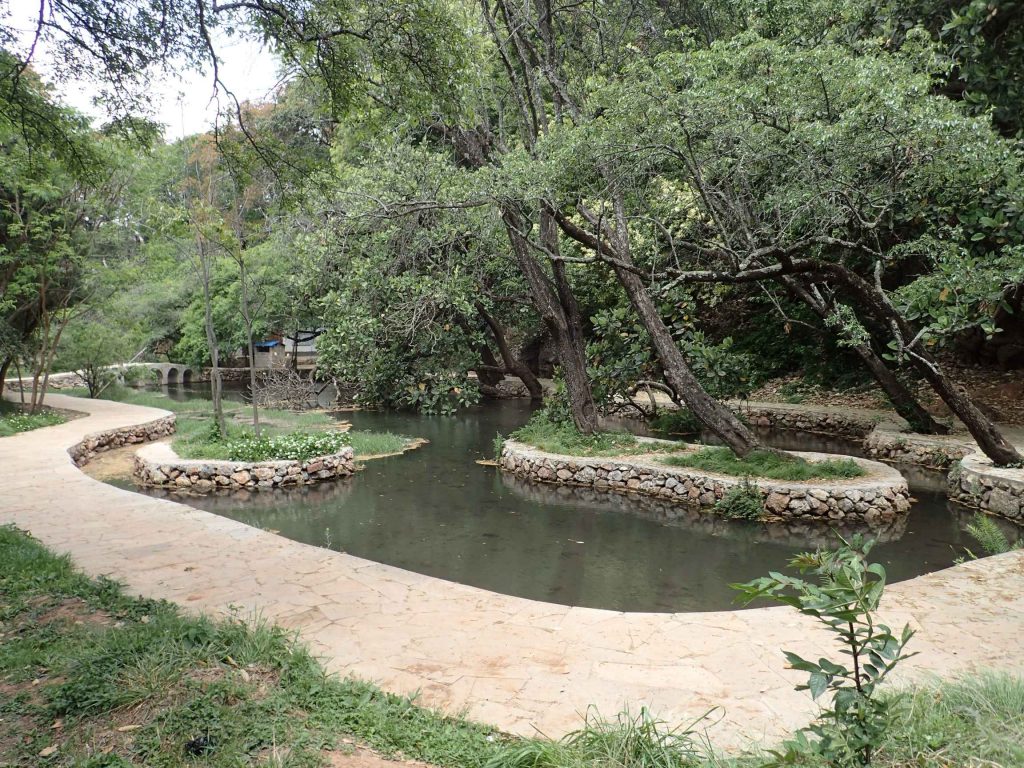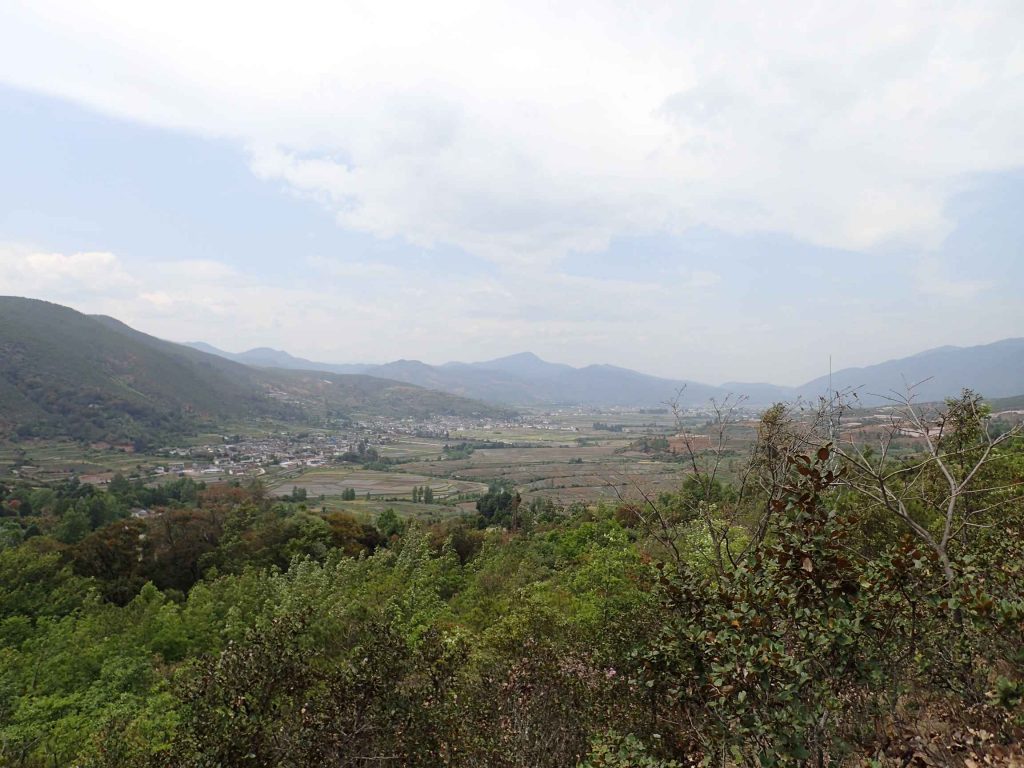 On my way back I searched for a temple in a town named 大长了 (Da Chang Le, 'big' Chang Le), but all I could find was 小长了 (Xiao Chang Le, 'little' Chang Le). Whenever I'd ask a local for help in Chinese, they're respond with a torrent of words I didn't understand, so all I could was smile awkwardly and thank them (谢谢, 'thank you'). At least I could 'communicate' with them somewhat – depending on how you define 'communicate'.
The next morning, some friends from the hostel and I headed out to the weekly market – I had forgotten it was a Friday! This market in particular is one of last surviving on the 'tea horse and caravan trail', dating back to when caravans of goods would come through town as part of the Silk Road (or one of its tributaries). It's made up of a livestock market in nearby field over the river and a produce market in town.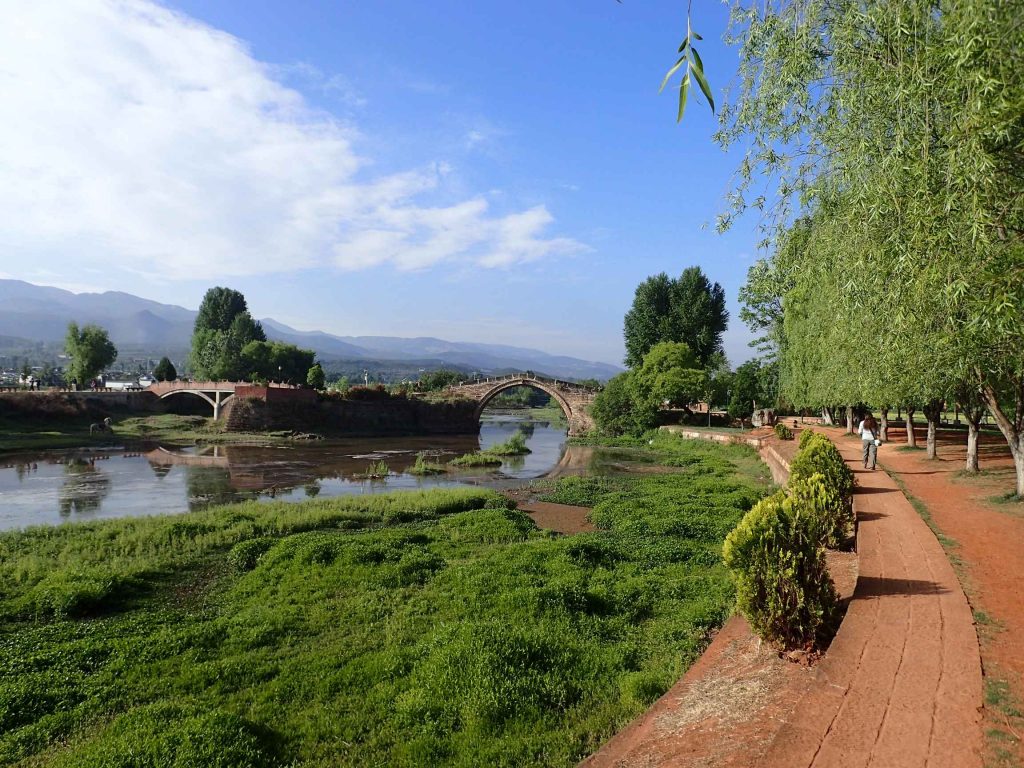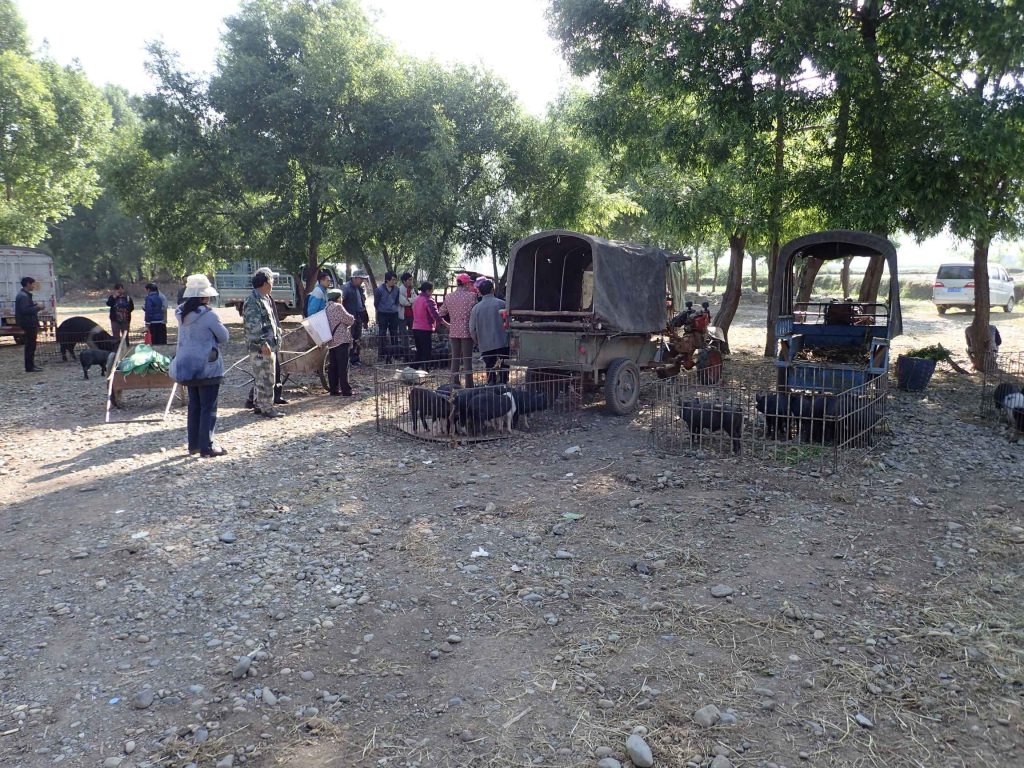 I walked up to a farmer standing around the pens of piglets and asked "Qingwen, yige duoshao qian?" (请问,一个多少钱?, May I ask, how much is one?) – she said it was 680 kuai for a piglet – about $140 AUD. Must have been a baby sow, that's expensive.
I did the same for a small cow tethered to a fence. I'd learnt the word for 'beef' (niu, 牛) at dinner the other night, but I had no idea if beef/cow had separate words – I ended up asking 'how much for one beef/cow?'. Either way, the farmer found it highly amusing, and told me "1,000 kuai" with a grin. $210 AUD, that's not bad at all.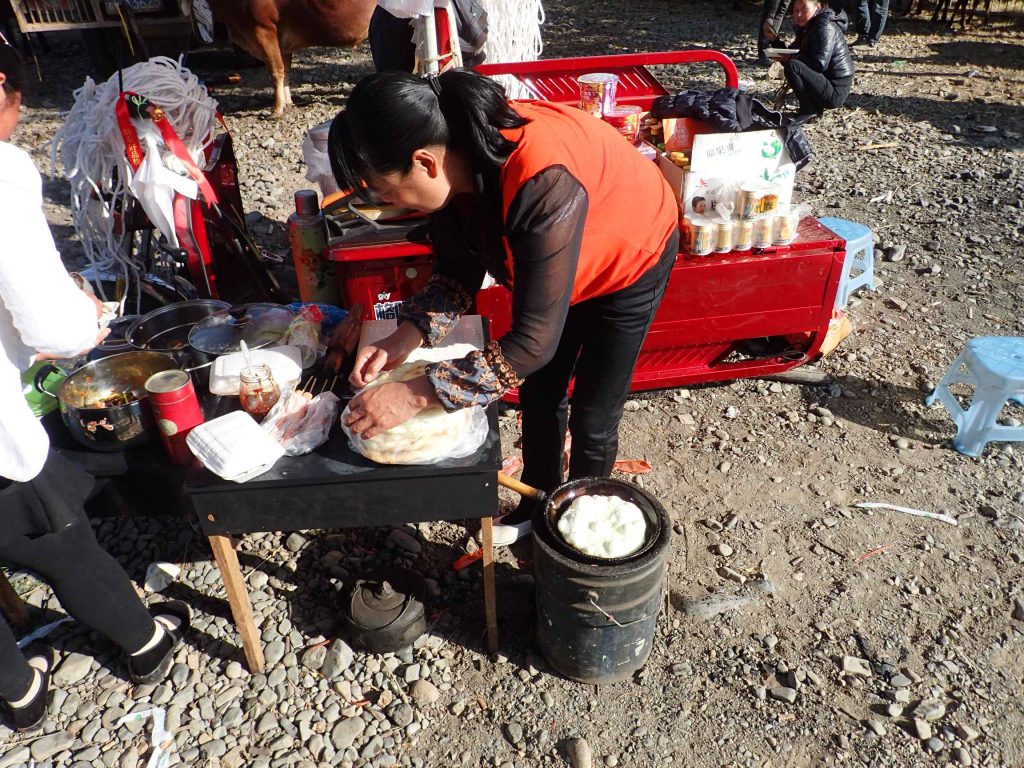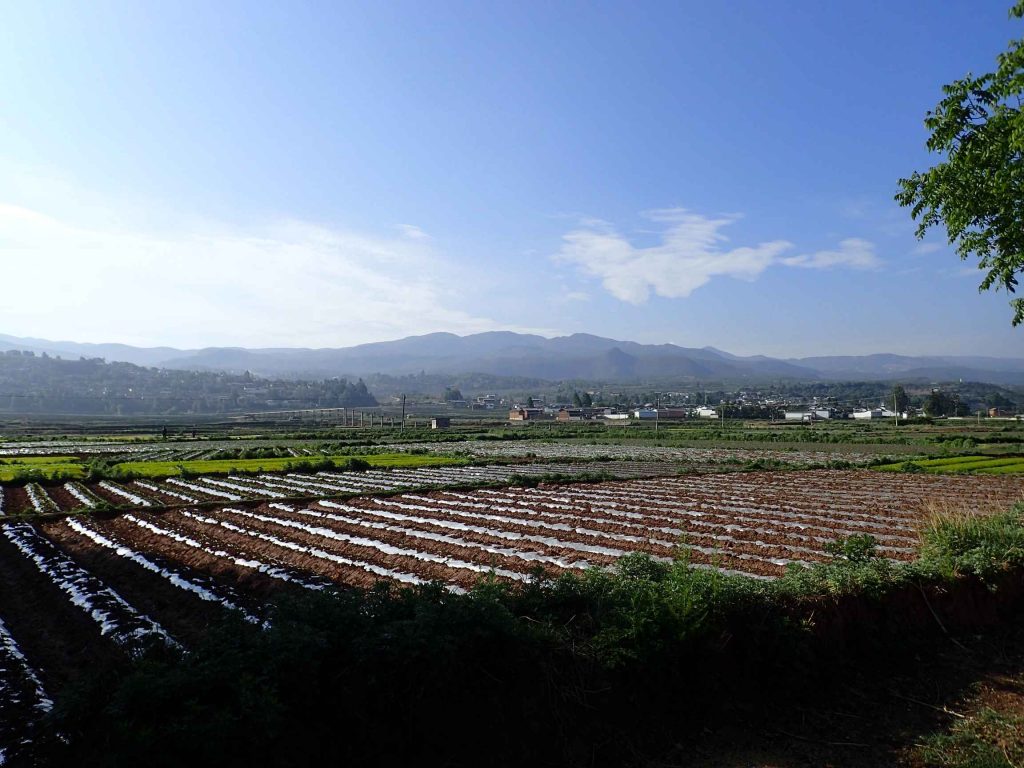 We made our way up to the produce market, it stretched almost to the next town.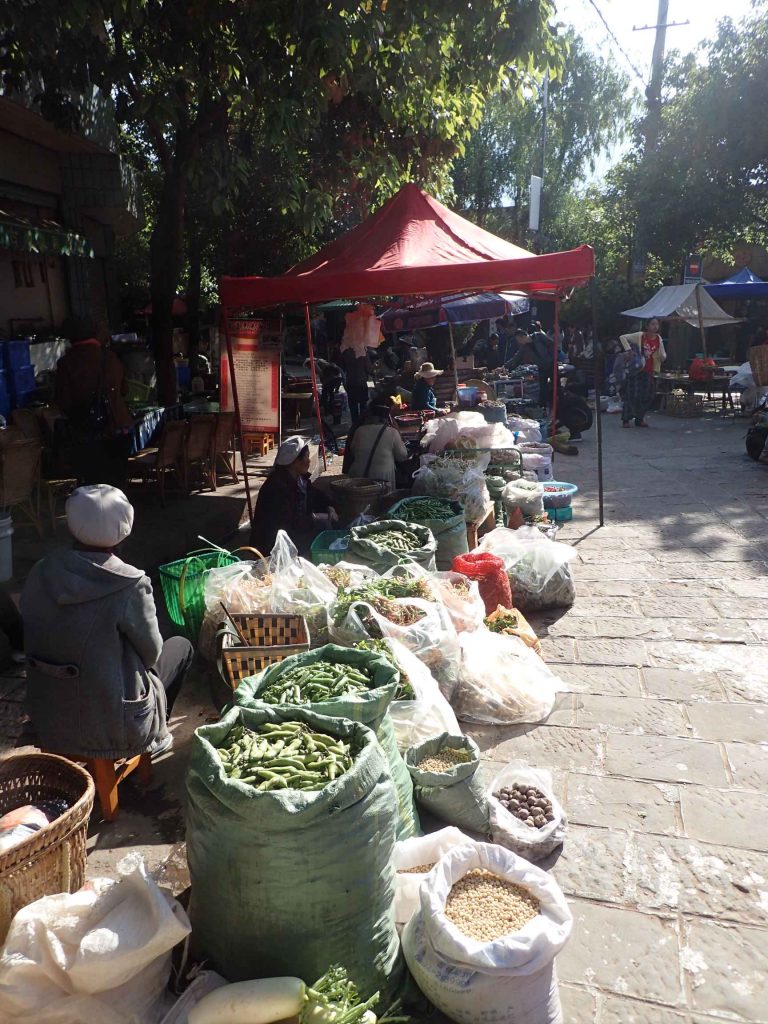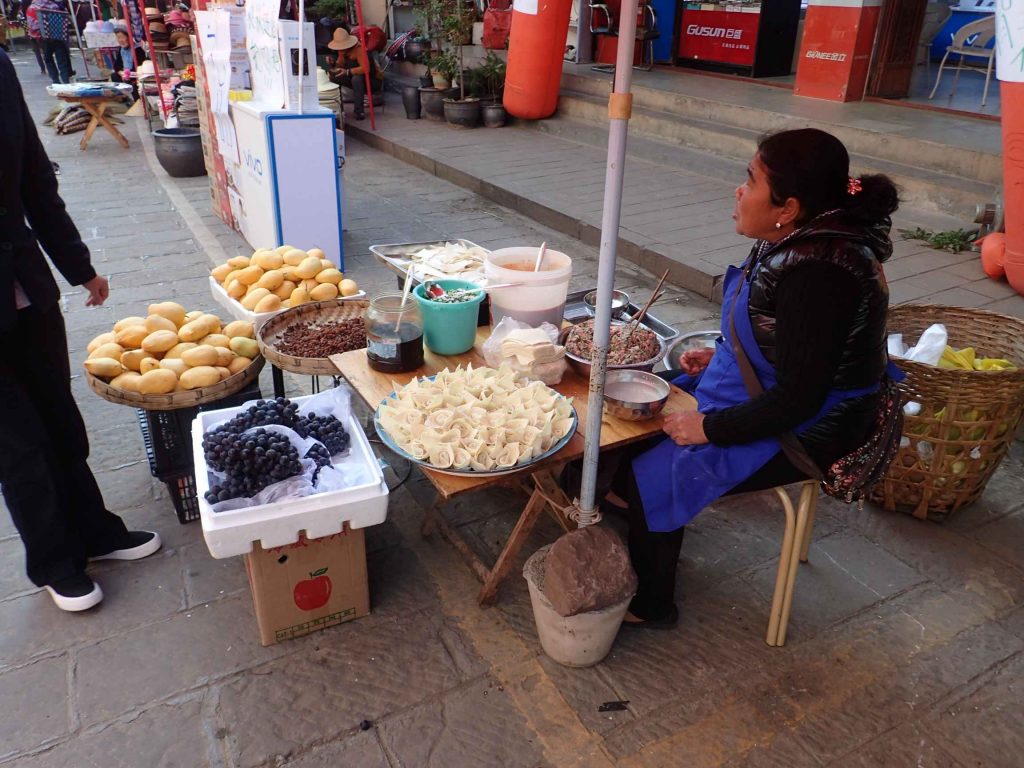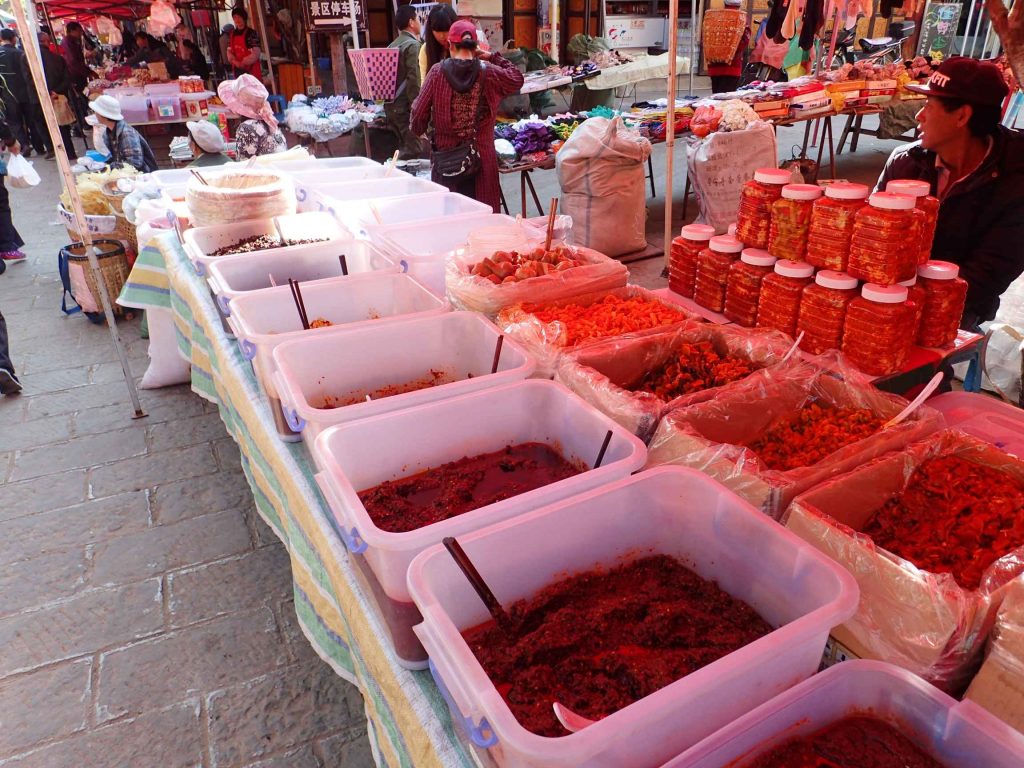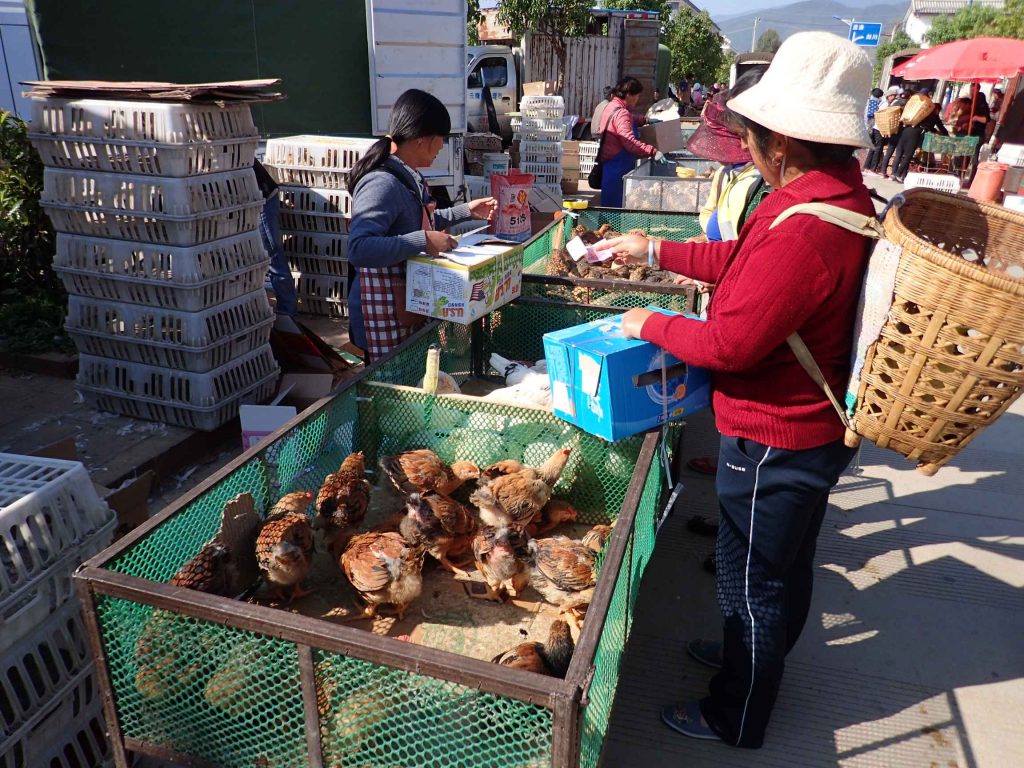 Sometimes you see someone wearing a t-shirt with text on it they clearly can't understand… other times, you question the manufacturer. In this case, I don't think anyone can be excused, the result is hilariously unfortunate: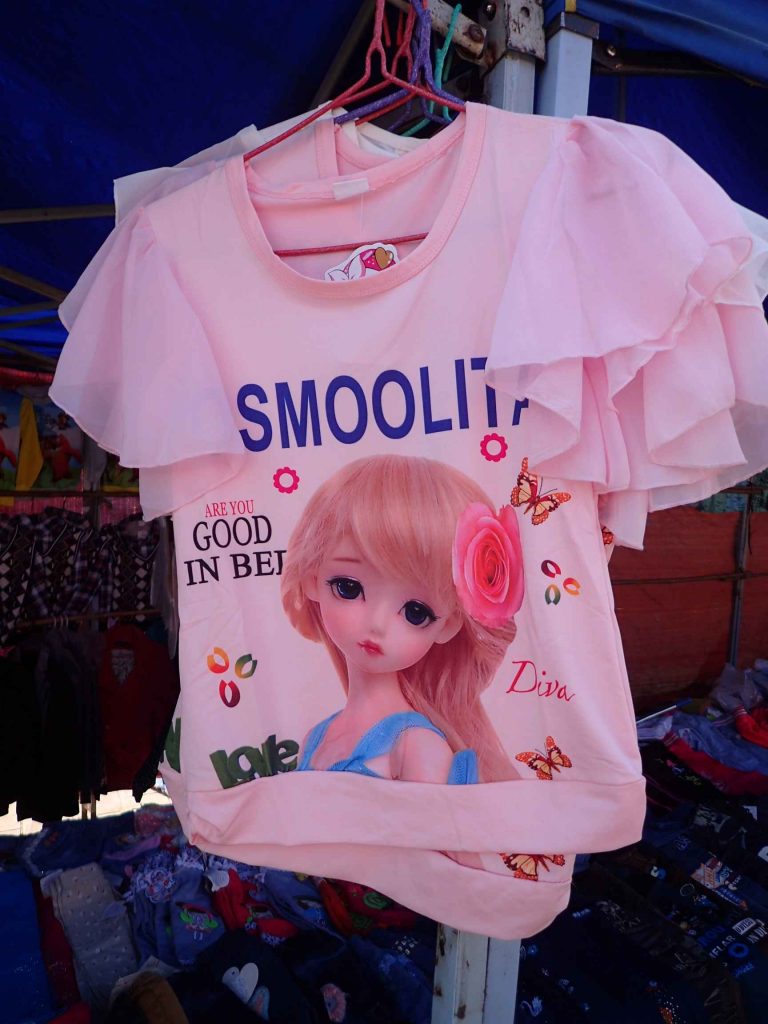 I found another trinket I didn't think I'd ever see – a real-life shrunken head. A bit spooky, to be honest…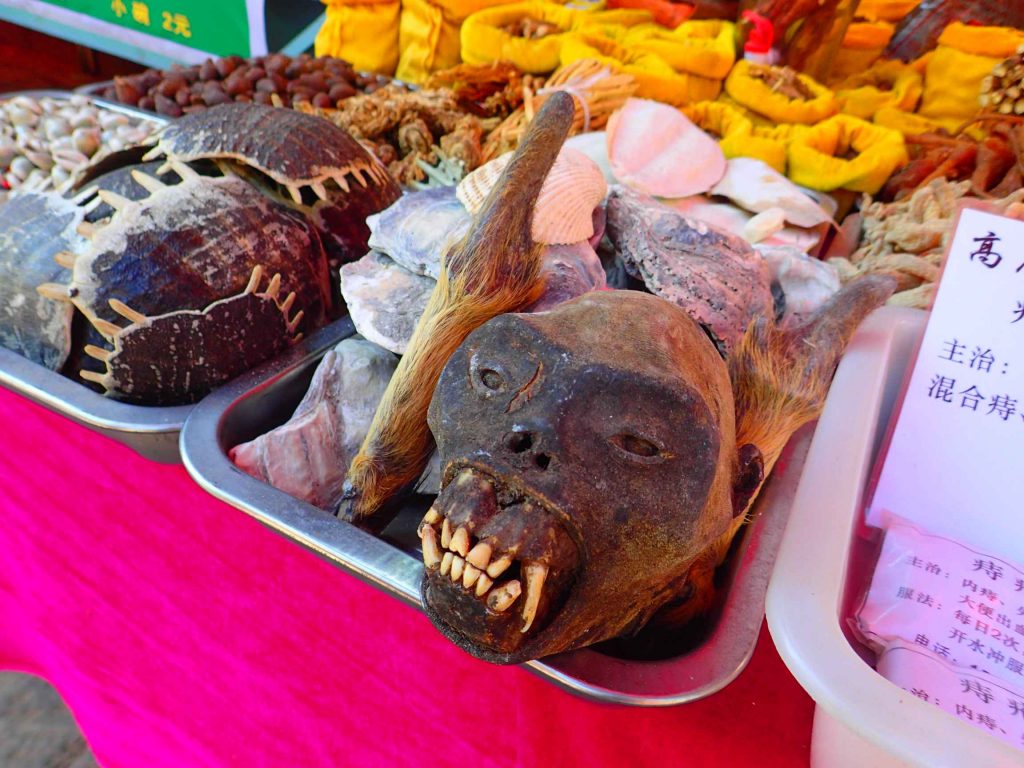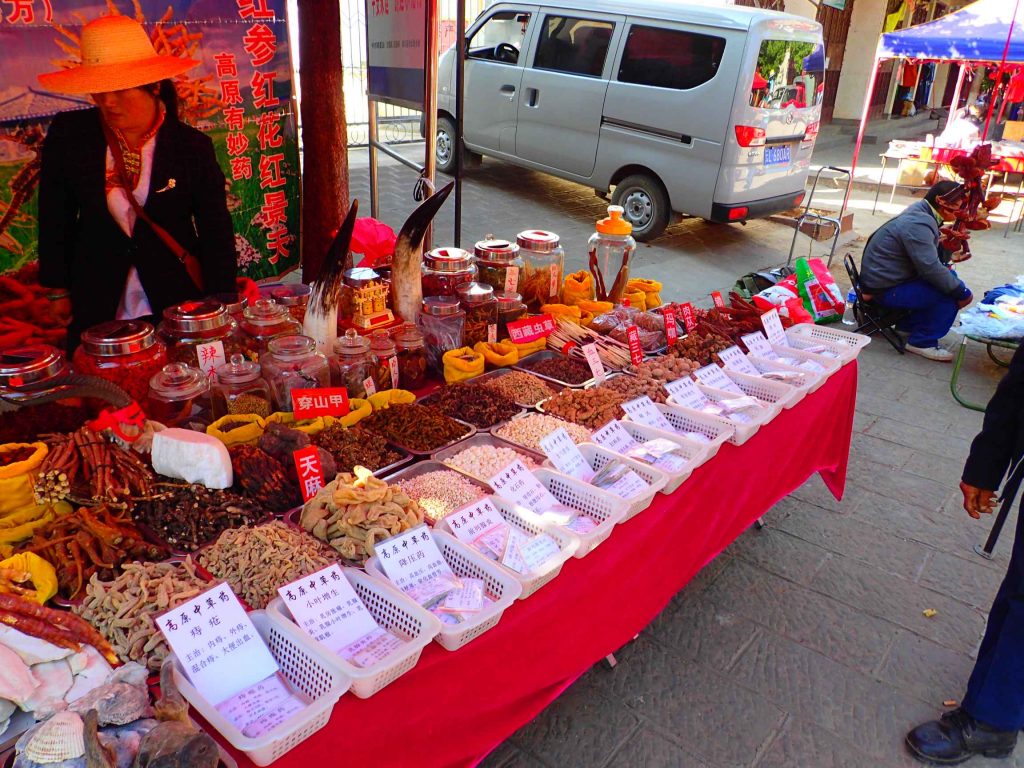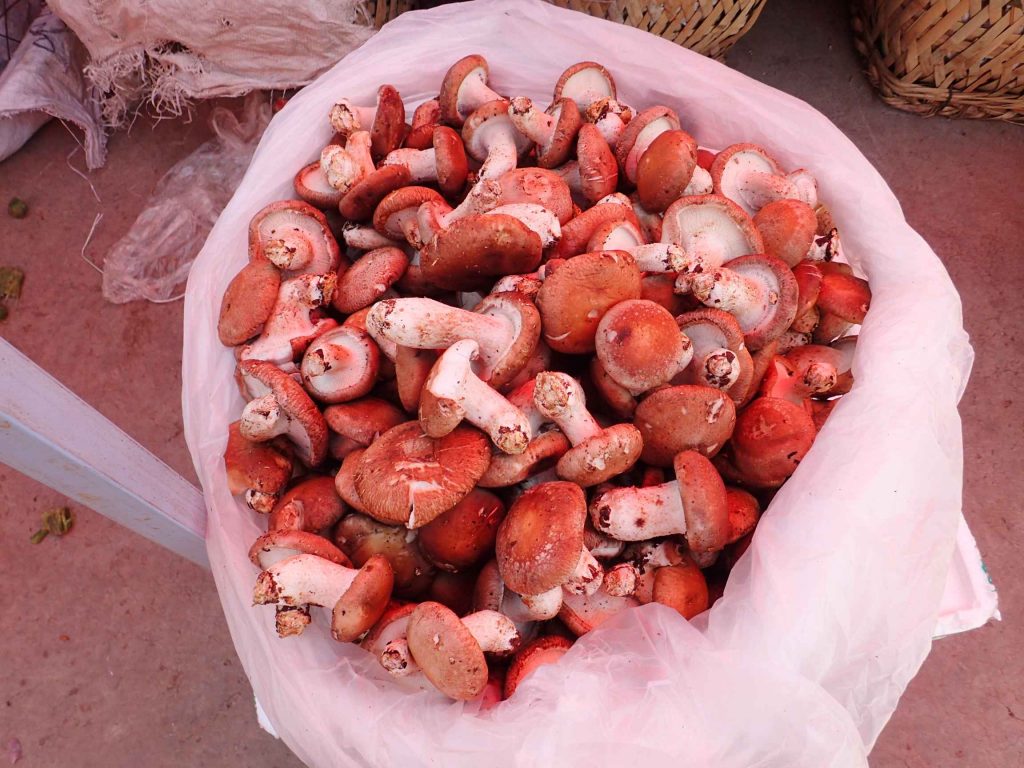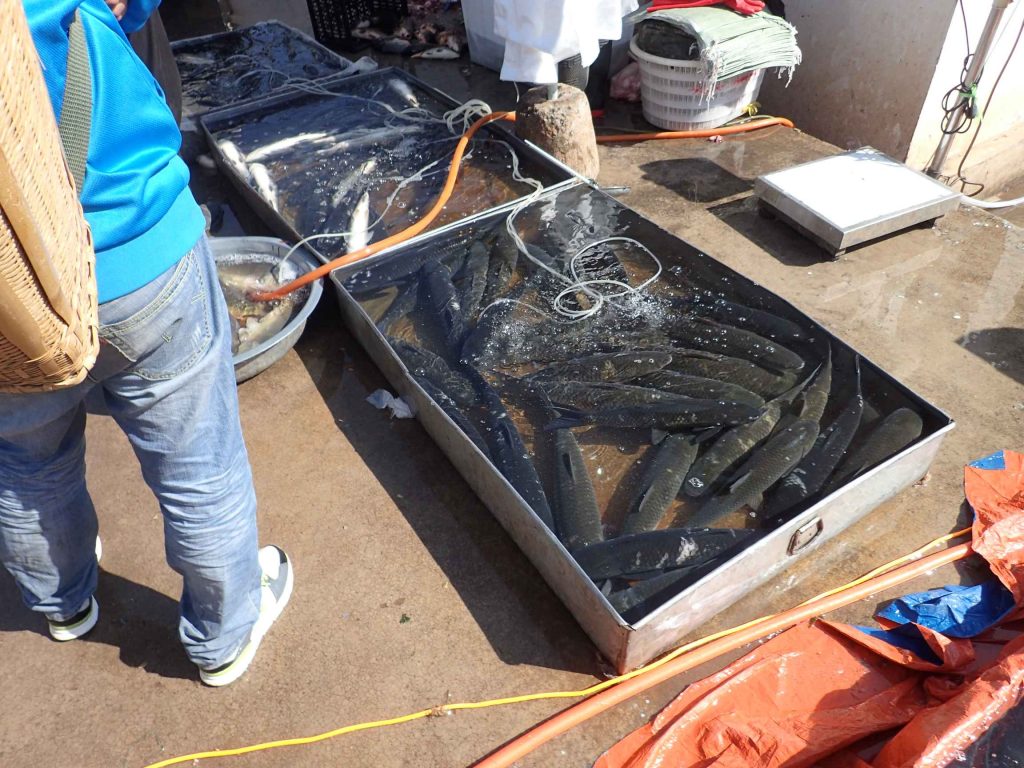 We came across a guy selling what looked like strange bread-crepe things – one of my friends had had it before, she said it was actually cheese. We got a stick made up, the cheese comes in hard sheets and has to be melted over the grill. Sweet jam or preserve is smeared on it before it's rolled on the stick and browned. It was chewy but sweet and salty, with an excellent flavor – like Greek halloumi!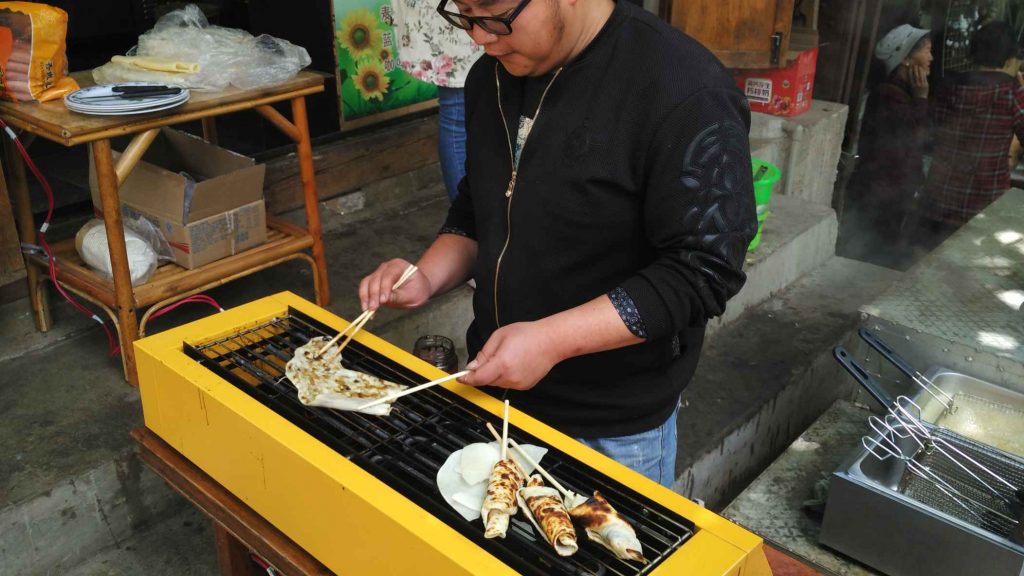 At the hostel hosts' recommendation, we bought some fresh cheese from the market and mashed it with lemon and sugar, then spread it on toast – wonderful breakfast. Couple that with some fresh fried dough from the market and some fat purple grapes, the morning was pretty good.
Mid-afternoon I farewelled the hosts and began my 48-hour land journey to Beijing.
My bus from Jianchuan to Kunming was unlike anything I'd been in before. Some sleeper buses have reclining chairs, other mini beds – this is the closest thing I've seen to an actual sleeper bus.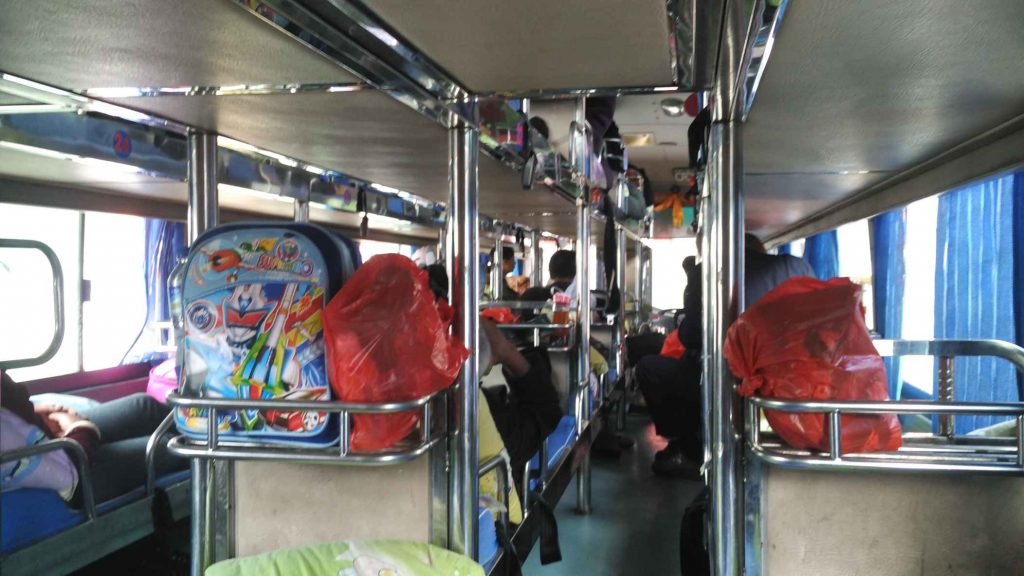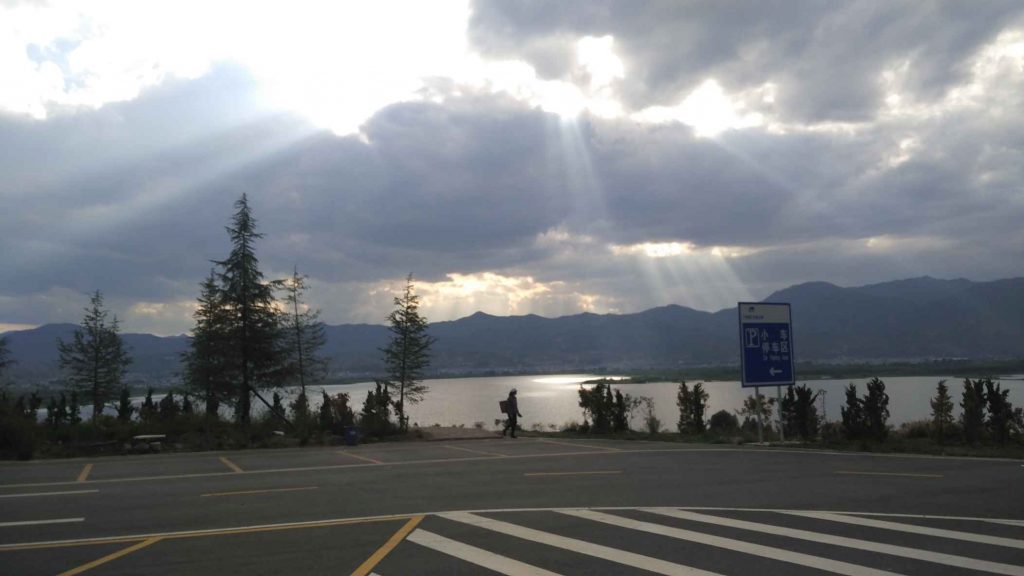 After a decent sleep at the back of a bus, we were kicked off at 6am and I killed time 'til my 11:30am to Beijing (575 kuai, $120 AUD – not that bad for 34 hours and 3,174km on a train). I'm now enjoying Beijing, and have just picked up my paper ticket to Ulan-Bator, leaving on Wednesday May 11.
Another post soon!
I checked my spending recently – it's about what I expected. I've spent about $600 AUD in total getting to Beijing, not bad at all when you consider the transport is by far the most expensive part. On top of that, almost all of the next 17 or so days will be covered by my 'fixed costs' budget, I've already paid for the Mongolian homestay/tour and the Trans-Siberian. The only things coming out of my variable costs budget will be accommodation and food in Ulan-Bator/Irkutsk/Krasnoyarsk plus any day tours or entrance fees in Russia. I expect I'll have about …$1200 to get me from Moscow to Denmark. We'll see how that goes… hitch-hiking and couchsurfing, here I come!
'Til next time,
– Alex
It's currently day 26 – but I'm finally out of the clutches of China's Great Firewall so I don't have to suffer under VPNs anymore. I'm currently in Ulan-Bator, Mongolia. Expect more posts, I have many notes to expand on!
This entry was posted in
Daily